Saturday, June 24, 2006 - Open Letter Of Support For Fightingfemale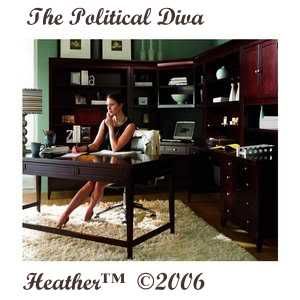 I Just want to post an open letter in full support of Fightingfemale who is being harassed, I want you to know many people here in this blog community will support in anyway you need it, this person is nothing more than a bully, and all bullies are cowards, they exist only to create fear in people and live off the fear they create, when people stand up to the bully there is no fear he can feed off of, once that happens he himself becomes fearful, and fears the people that stand up to him.
I humbly and respectfully urge all members of our blog community to close ranks and support Fightingfemale, it its the christian thing to do.....it is the american thing to do.
Without supporting, defending, and protecting our neighbor, we have no honor, we have no dignity.
Cain once said "Am I thy brother's keeper".....many years later Jesus answered that question by His words, deeds, and resurrection on the third day.
Fightingfemale needs support in her time of need and we have the responsibility to provide it
:: Send to a Friend!

About Heather ™
I have suspeneded my blog site
I may come back to it at a later date
I am sorry that my blogs and site were not appreciated and lacked participation
It just seems like my JH Colleagues have little interest in this format
I have to devote my time and energy where it is appreciated
It seems thats not the case here.
I wish JH and My Colleagues here well...Love and blessings to all
Click Videoplayer Below
This Clip Is From Youtube...Rarely shown on mainstream news
A delightful version of
the real warm loving Hillary,


not the "monster" media portrays
I am not Neocon or Republican, not "liberal but progressive"Rather, I like to say "progressive Independent" and independent of ideology, which really means: I think for myself.



My goal is to vanquish Neocons / Bush from this Land near and far...
To make women wake up, get angry, protest and act!
Aw come on . . . it shouldn't be that hard!......
About Me:
Orientation: ~ Straight
Hometown: ~ New York
Body Type: ~ 6'0" / Slim
Ethnicity: ~ Irish
Zodiac Sign: ~ Aquarian
Smoke/Drink: ~ Yes/No
Children: ~ One Daughgter I Cherish
Occupation: ~

Mom, Healer,Teacher & Work Force Goddess
My Favorite Things:
Shoes: ~ Charles Jordan High Heels
Activities: ~


Mountain Biking, Forest Nature Trails, Gourmet Cooking
Sports: ~ Tennis
People ~ Compassionate, Kind, Respectful
Recent Posts
Menu
Calendar
« March 2017 »
Mon
Tue
Wed
Thu
Fri
Sat
Sun
1
2
3
4
5
6
7
8
9
10
11
12
13
14
15
16
17
18
19
20
21
22
23
24
25
26
27
28
29
30
31
Friends
Links