Wednesday, February 7, 2007 - The Gop, Government Contracts And War Profiteering
The trouble with government work, as opposed to the private sector is that there's a lack of efficiency. It's important to understand, however, that there's nothing intrinsically efficient about private sector work. No magical "it's the free market" dust comes and renders private enterprises effective. Rather, the idea is simply that an inefficiently run private enterprise (and there are many) would simply go out of business. An inefficiently run government office, by contrast, goes out of business when it loses political support and sees its budget grow as long as it maintains political support. Thus, you see public sector dollars flowing to whatever there's a strong political constituency for, whereas private sector dollars flow to wherever well-managed firms are meeting demand.
Then enter government contractors which, as The New York Times points out, have exploded to unprecedented levels under George W. Bush and the late unlamented Republican congress. Here you have private enterprises displacing government. Why? For the private sector efficiency, of course! But you don't actually get that efficiency. It's still a government program. Funding is still being determined by political support. The cash doesn't go to companies that can do a really good job, it just goes to companies that have political clout -- i.e. ones that recycle a share of their profits into campaign contributions. It's essentially the worst of both worlds, since you get the inherent problems of the public sector plus the need for owners to be taking a slice off the top in profit margins. It is, however, a very good deal for politicians interested in union-busting and for politicians interested in raking money in from government contractors. Shockingly, the GOP loves it.
This is one of the primary reasons for the invasion and occupation of Iraq and not the war on terror as Bush has lied to the American people its all about oil and war profiteering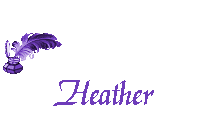 :: Send to a Friend!

About Heather ™
I have suspeneded my blog site
I may come back to it at a later date
I am sorry that my blogs and site were not appreciated and lacked participation
It just seems like my JH Colleagues have little interest in this format
I have to devote my time and energy where it is appreciated
It seems thats not the case here.
I wish JH and My Colleagues here well...Love and blessings to all
Click Videoplayer Below
This Clip Is From Youtube...Rarely shown on mainstream news
A delightful version of
the real warm loving Hillary,


not the "monster" media portrays
I am not Neocon or Republican, not "liberal but progressive"Rather, I like to say "progressive Independent" and independent of ideology, which really means: I think for myself.



My goal is to vanquish Neocons / Bush from this Land near and far...
To make women wake up, get angry, protest and act!
Aw come on . . . it shouldn't be that hard!......
About Me:
Orientation: ~ Straight
Hometown: ~ New York
Body Type: ~ 6'0" / Slim
Ethnicity: ~ Irish
Zodiac Sign: ~ Aquarian
Smoke/Drink: ~ Yes/No
Children: ~ One Daughgter I Cherish
Occupation: ~

Mom, Healer,Teacher & Work Force Goddess
My Favorite Things:
Shoes: ~ Charles Jordan High Heels
Activities: ~


Mountain Biking, Forest Nature Trails, Gourmet Cooking
Sports: ~ Tennis
People ~ Compassionate, Kind, Respectful
Recent Posts
Menu
Calendar
« March 2017 »
Mon
Tue
Wed
Thu
Fri
Sat
Sun
1
2
3
4
5
6
7
8
9
10
11
12
13
14
15
16
17
18
19
20
21
22
23
24
25
26
27
28
29
30
31
Friends
Links