Friday, April 6, 2007 - Romney Exaggerates Hunting Experience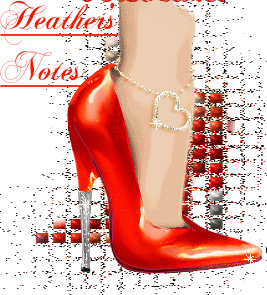 Mitt Romney is sure going to impress those hunters:
In a question-and-answer session Tuesday in Keene, N.H., Romney spoke of his experience with hunting in a manner that suggested a close affiliation with the sport.

" purchased a gun when I was a young man. I've been a hunter pretty much all my life," he told a man sporting a National Rifle Association cap.
What does "all my life" mean?
Yet the former Massachusetts governor's hunting experience came during two trips at the bookends of his 60 years: as a 15-year-old, when he hunted rabbits with his cousins on a ranch in Idaho, and last year, when he shot quail on a fenced game preserve in Georgia.

The 2006 trip was an outing with major donors to the Republican Governors Association, which Romney headed at the time.
Does this mean Romney was trying to mislead anyone. Of course not:
An aide said Wednesday that Romney was not trying to mislead anyone, although he confirmed Romney had been hunting only on those occasions in his life.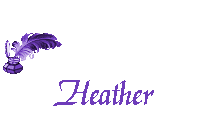 :: Send to a Friend!

About Heather ™
I have suspeneded my blog site
I may come back to it at a later date
I am sorry that my blogs and site were not appreciated and lacked participation
It just seems like my JH Colleagues have little interest in this format
I have to devote my time and energy where it is appreciated
It seems thats not the case here.
I wish JH and My Colleagues here well...Love and blessings to all
Click Videoplayer Below
This Clip Is From Youtube...Rarely shown on mainstream news
A delightful version of
the real warm loving Hillary,


not the "monster" media portrays
I am not Neocon or Republican, not "liberal but progressive"Rather, I like to say "progressive Independent" and independent of ideology, which really means: I think for myself.



My goal is to vanquish Neocons / Bush from this Land near and far...
To make women wake up, get angry, protest and act!
Aw come on . . . it shouldn't be that hard!......
About Me:
Orientation: ~ Straight
Hometown: ~ New York
Body Type: ~ 6'0" / Slim
Ethnicity: ~ Irish
Zodiac Sign: ~ Aquarian
Smoke/Drink: ~ Yes/No
Children: ~ One Daughgter I Cherish
Occupation: ~

Mom, Healer,Teacher & Work Force Goddess
My Favorite Things:
Shoes: ~ Charles Jordan High Heels
Activities: ~


Mountain Biking, Forest Nature Trails, Gourmet Cooking
Sports: ~ Tennis
People ~ Compassionate, Kind, Respectful
Recent Posts
Menu
Calendar
« March 2017 »
Mon
Tue
Wed
Thu
Fri
Sat
Sun
1
2
3
4
5
6
7
8
9
10
11
12
13
14
15
16
17
18
19
20
21
22
23
24
25
26
27
28
29
30
31
Friends
Links