Tuesday, April 10, 2007 - Jeane Kirkpatrick Former Ambassador To UN Under Reagan Disagreed With Bush on Iraq War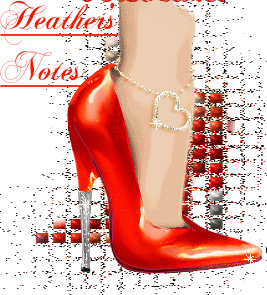 From The Executive Editor's Desk By Heather™
Jeane Kirkpatrick Now Diceased New Book To Come Out Critical Of Bush
David Corn has reviewed Jeane Kirkpatricks upcoming book, Making War to Keep Peace.Kirpatrick, who died in December, was Ambassador to the United Nationsunder Ronald Reagan. With this background, and a title like this, many might be surprised to read that Kirkpatrick had grave reservationsabout the Iraq war:
On a personal note, I have dedicated much of my professional and personal life to reconciling what I consider the twin goals ofAmerican foreign policy, and that is why President George W. Bush's decision to go to war has troubled me deeply.

These twin goals of our foreign policy are, first, ensuring our security and, second, promoting democracy and human rights. An appropriate balance between the two must exist, and that balance must be determined within the unique circumstances of any situation. Yet, for democracy to take hold in a given region, it must be preceded by institutions that are receptive and willing to support democracy-because democracy requires security as a prerequisite. Thatis why, throughout history, if the single force of political stabilityin a region is removed without critical institutions in place to fill the resulting vacuum of power, the security of societies and their budding institutions will be precarious at best. Unfortunately, what we face in Iraq today is a vacuum of power, back of stable institutions needed to govern, and the problem that the promise of democracy for which our nation stands may be lost in the essential scramble for safety and stability in the streets. This is one of the reasons I am uneasy about the war we have made here-for we have helped to create the chaos that has overtaken the country, and we may have reduced rather than promoted the pace of democratic reform.
In public, Kirpatrick backed Bushs policies. Bush had even appointed her head of the US delegation to the UN Human Rights Commission in Geneva, where she acted to keep the commission from passing a resolution condemning the Iraq invasion as illegal. It is good to at least read that in private Kirpatrick is yet another Republican leader who had had reservations about Bushs policies.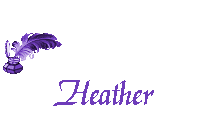 :: Send to a Friend!

About Heather ™
I have suspeneded my blog site
I may come back to it at a later date
I am sorry that my blogs and site were not appreciated and lacked participation
It just seems like my JH Colleagues have little interest in this format
I have to devote my time and energy where it is appreciated
It seems thats not the case here.
I wish JH and My Colleagues here well...Love and blessings to all
Click Videoplayer Below
This Clip Is From Youtube...Rarely shown on mainstream news
A delightful version of
the real warm loving Hillary,


not the "monster" media portrays
I am not Neocon or Republican, not "liberal but progressive"Rather, I like to say "progressive Independent" and independent of ideology, which really means: I think for myself.



My goal is to vanquish Neocons / Bush from this Land near and far...
To make women wake up, get angry, protest and act!
Aw come on . . . it shouldn't be that hard!......
About Me:
Orientation: ~ Straight
Hometown: ~ New York
Body Type: ~ 6'0" / Slim
Ethnicity: ~ Irish
Zodiac Sign: ~ Aquarian
Smoke/Drink: ~ Yes/No
Children: ~ One Daughgter I Cherish
Occupation: ~

Mom, Healer,Teacher & Work Force Goddess
My Favorite Things:
Shoes: ~ Charles Jordan High Heels
Activities: ~


Mountain Biking, Forest Nature Trails, Gourmet Cooking
Sports: ~ Tennis
People ~ Compassionate, Kind, Respectful
Recent Posts
Menu
Calendar
« March 2017 »
Mon
Tue
Wed
Thu
Fri
Sat
Sun
1
2
3
4
5
6
7
8
9
10
11
12
13
14
15
16
17
18
19
20
21
22
23
24
25
26
27
28
29
30
31
Friends
Links