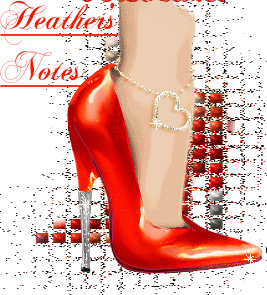 I wanted to post this because its news that you will not receive from the Bush administration or Neocon Bloggers. It seems that recent graduates at the U.S. Military Academy at West point are choosing to depart active duty at the highest rate in 30 years. Many military experts are concluding that repeated tours in Iraq are precipitately with the Army losing a significant portion of its top young elite officers.
Now bear in mind these statistics are from West Point, hardly a liberal source, of the 903 Army officers commissioned upon graduation in 2001, nearly 46 percent left the service last year -- 35 percent at the conclusion of their five years of required service, and another 11 percent over the next six months. In addition, more than 54 percent of the 935 graduates in the class of 2000 had left active duty by this January, the statistics show.
The figures mark the lowest retention rate of graduates after the completion of their mandatory duty since at least 1977, with the exception of members of three classes in the late 1980s who were encouraged to leave as the military downsized following the end of the Cold War.
In most years during the last three decades, the period for which West Point released statistics, the numbers of graduates opting out at the five-year mark were between 10 percent and 30 percent, according to the data.
The rising exodus is blamed on a number of factors, including the economic lure of the private sector. But interviews with former West Point superintendents, graduates, and retired officers pointed to another reason: the wear and tear on officers and their families from multiple deployments.
"Iraq is exerting very strong influence on the career intentions of junior officers," said retired Lieutenant General Daniel Christman, a former superintendent of West Point, who recently outlined the war's toll on young officers in a speech to West Point alumni in North Carolina.
The nation's premier military academy has started offering graduates new incentives to keep them from leaving active duty at their first opportunity.
For example, West Point now guarantees its graduates the home bases of their choice, as well as a chance to go to graduate school, in exchange for a commitment to serve at least three years beyond their five-year commitment.
Senator Jack Reed , a Rhode Island Democrat and a member of the West Point class of 1971, said a more young officers are shying away from multiple tours in Iraq.
Much of the drop in retention is the result of "the operational tempo," he said, referring to the high pace of overseas deployments since 2001.
The military academy at West Point, N.Y., established in 1802, has provided top Army officers for all the nation's wars. Along with a four-year degree and military training estimated to be worth millions of dollars per cadet, graduates receive the rank of lieutenant in the Army.
West Pointers have been among the nation's most storied battlefield commanders, including Union commander Ulysses S. Grant and Confederate commander Robert E. Lee in the Civil War; World War II and Korean War hero General Douglas MacArthur; General Creighton Abrams, the top field commander in Vietnam and namesake of the Army's top battle tank, and Benjamin O'Davis, the nation's first black general.
In more recent years, West Point graduates have carried a heavy load in America's wars. One example is the class of 1966, which graduated at the height of the Vietnam War and saw many of its graduates serve as platoon commanders in Southeast Asia.
By the early 1970s, "a full third of the class was out or dead," retired Colonel Daniel M. Smith , a member of the class of 1966, said in an interview.
West Point grads have continued to stand out. The US commander in Iraq, General David Petraeus , graduated in 1974.
But the Iraq War itself, with its repeated tours of duty and often-shifting military objectives, appears to have dissuaded more graduates than in recent history from continuing their military careers -- even as the Army has stressed that West Point training has become more important in an era of high-tech warfare.
West Point spokesperson Francis J. DeMaro said he could not explain why more young officers were opting to leave the Army, and declined to comment further.
But the sharpest increases in those leaving the military were among those whose commitments expired in 2005 and 2006, as many units were going back to Iraq and Afghanistan for their second and third tours. In each of those years, covering the classes of 2000 and 2001, about 35 percent got out at their earliest opportunity.
The rate was significantly more than the classes from 1977 to 1986, which averaged 18 percent. For those who graduated between 1990 and 1999, 29 percent left after their five-year commitment.
The retention rates of the classes of 1987, 1988, and 1989 dipped the lowest of all, but that is widely attributed to the military's downsizing at the end of the Cold War.
"We were shrinking the officer corps in the early and mid-1990s," said retired General Wesley K. Clark, another member of West Point's class of 1966. "Early release was one step. We screened officers and encouraged them to get out."
Reed likened the departure of recently minted West Point graduates to the situation during the waning days of the Vietnam era, when "at the five-year mark you were losing a lot of officers because of the wear and tear."
Indeed, the percentages of recent graduates wanting to leave active duty may even be higher. The numbers do not reflect those who may have been forced to stay longer than five years under the wartime authority known as "stop-loss," in which the president can order troops with critical skills to remain on active duty.
The numbers also do not show how many of those who have left may have joined the Reserves or National Guard, DeMaro said. A total of four graduates from 2000 and 2001 have died on missions in Afghanistan and Iraq.
Clark said the departure from the ranks of West Point graduates cannot be overstated.
"There is a lot of development that goes into" molding these unique military leaders, he said in an interview. "There is no way to get them back." Its sad that right wing extremist neocons just don't get it . Bush is ruining this country stop for a minute examine the world around you take a good look see whats going on, enlighten your mind don't be afraid look at the mass destruction around you that Bush has caused . America is your country too, do not allow Bush to ruin it . Join the democrats and add your voice to ours and demand Bush be impeached Yayyyyyyyy !