Thursday, April 12, 2007 - Supporting Our Democrats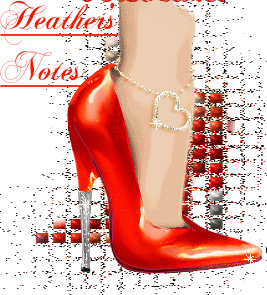 In a new memo, James Carville and Stan Greenberg acknowledge that The Politics of Contrast is working:
The competing narratives of the parties is . . . the most important new Democratic advantage. . . . here is room for growth as Democrats crystallize the choice before the country
And what is the most important issue for crystallizing that choice? Iraq. I think it can be our realigning issue:
we may be achieving the best possible political program - our Presidential candidates will run against the

GOP

's Iraq Debacle. Now, if we can just get Obama to hold a strong partisan tone - adopt the Politics of Contrast Senator, and we can stride with great confidence into 2008 knowing that we may achieve the permanent political realignment we all dream of - Obama, Edwards but hopefully Gore if he decides to run which I dearly hope for, can then be our

FDR.
I think all good Democrats should be demanding that our politicians seize the moment and oppose Bush's god damn Iraq Debacle as fiercely as possible. To me that means supporting the Reid-Feingold bill.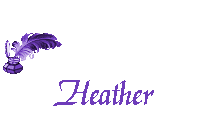 :: Send to a Friend!

About Heather ™
I have suspeneded my blog site
I may come back to it at a later date
I am sorry that my blogs and site were not appreciated and lacked participation
It just seems like my JH Colleagues have little interest in this format
I have to devote my time and energy where it is appreciated
It seems thats not the case here.
I wish JH and My Colleagues here well...Love and blessings to all
Click Videoplayer Below
This Clip Is From Youtube...Rarely shown on mainstream news
A delightful version of
the real warm loving Hillary,


not the "monster" media portrays
I am not Neocon or Republican, not "liberal but progressive"Rather, I like to say "progressive Independent" and independent of ideology, which really means: I think for myself.



My goal is to vanquish Neocons / Bush from this Land near and far...
To make women wake up, get angry, protest and act!
Aw come on . . . it shouldn't be that hard!......
About Me:
Orientation: ~ Straight
Hometown: ~ New York
Body Type: ~ 6'0" / Slim
Ethnicity: ~ Irish
Zodiac Sign: ~ Aquarian
Smoke/Drink: ~ Yes/No
Children: ~ One Daughgter I Cherish
Occupation: ~

Mom, Healer,Teacher & Work Force Goddess
My Favorite Things:
Shoes: ~ Charles Jordan High Heels
Activities: ~


Mountain Biking, Forest Nature Trails, Gourmet Cooking
Sports: ~ Tennis
People ~ Compassionate, Kind, Respectful
Recent Posts
Menu
Calendar
« March 2017 »
Mon
Tue
Wed
Thu
Fri
Sat
Sun
1
2
3
4
5
6
7
8
9
10
11
12
13
14
15
16
17
18
19
20
21
22
23
24
25
26
27
28
29
30
31
Friends
Links