Thursday, April 19, 2007 - Once Again George Cannot Tell The Difference Between A Democracy And A Monarchy!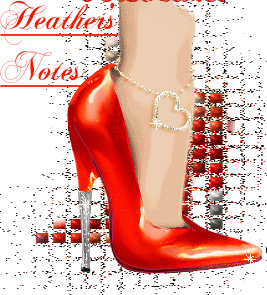 This is an imperial Presidency. His Majesty, King George the Arrogant has once again flouted the checks and balances of the US Constitution by making a recess appointment for Ambassador to Belgium after withdrawing the name of one of his major donors (a swift boater) because his defeat was imminent.
In addition, not only is this President poised to ignore the Congress, he is now ignoring the Supreme Court as well, refusing to change course at the EPA in relation to global warming and CO2 emissions after the Supreme Court ruled that CO2 pollution should be an imminent concern for the EPA.
How can this Congress stand by and allow this? What is next? The cancellation of the next election cycle? If Bush thought that he could get away with that, I am certain that the plans would be drawn up and acted upon.
It is time for this Democracy to be restored and if a Presidential Impeachment is necessary, then so be it
This President is an embarassment to our democracy and governmemt! Ughhhhhhhhhh!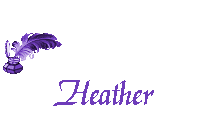 :: Send to a Friend!

About Heather ™
I have suspeneded my blog site
I may come back to it at a later date
I am sorry that my blogs and site were not appreciated and lacked participation
It just seems like my JH Colleagues have little interest in this format
I have to devote my time and energy where it is appreciated
It seems thats not the case here.
I wish JH and My Colleagues here well...Love and blessings to all
Click Videoplayer Below
This Clip Is From Youtube...Rarely shown on mainstream news
A delightful version of
the real warm loving Hillary,


not the "monster" media portrays
I am not Neocon or Republican, not "liberal but progressive"Rather, I like to say "progressive Independent" and independent of ideology, which really means: I think for myself.



My goal is to vanquish Neocons / Bush from this Land near and far...
To make women wake up, get angry, protest and act!
Aw come on . . . it shouldn't be that hard!......
About Me:
Orientation: ~ Straight
Hometown: ~ New York
Body Type: ~ 6'0" / Slim
Ethnicity: ~ Irish
Zodiac Sign: ~ Aquarian
Smoke/Drink: ~ Yes/No
Children: ~ One Daughgter I Cherish
Occupation: ~

Mom, Healer,Teacher & Work Force Goddess
My Favorite Things:
Shoes: ~ Charles Jordan High Heels
Activities: ~


Mountain Biking, Forest Nature Trails, Gourmet Cooking
Sports: ~ Tennis
People ~ Compassionate, Kind, Respectful
Recent Posts
Menu
Calendar
« February 2017 »
Mon
Tue
Wed
Thu
Fri
Sat
Sun
1
2
3
4
5
6
7
8
9
10
11
12
13
14
15
16
17
18
19
20
21
22
23
24
25
26
27
28
Friends
Links