Thursday, April 19, 2007 - GOP Neocons Support Coperate Welfare Yet Deny Universal Heathcare The Rest Of The Free World Enjoys!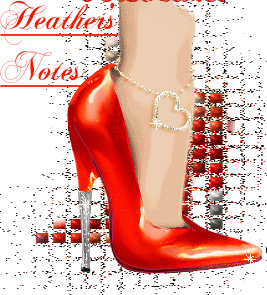 Even though between 75 and 85 percent of the public supports letting the federal government negotiate for cheaper drug prices for Medicare, the Senate GOP blocked passage of a measure to do that, when Trent Lott, Charles Grassley, and John Cornyn said the private sector, who all give heavily to the GOP, can do a better job than the government in obtaining cost savings. Having seen the opposite up close in my professional life, I know that the GOP is simply protecting the large campaign contributions they receive from Big Pharma and the HMO industry, by claiming that any such move is the first step towards national health insurance, another item that 64 percent of the public want, and are willing to pay for.
Even though they tried and lost on this vote, Democrats are to blame here for not countering the GOP's arguments effectively and often. And Democrats waged no national campaign of late on this issue. Yet it now plays into their hands to browbeat the GOP as a captive of Big Pharma and the HMOs in the 2008 election, tied to a push for universal health care that will garner the Democrats millions of votes against vulnerable GOP incumbents next year. And that is probably what the Democrats were planning all along.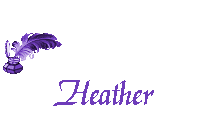 :: Send to a Friend!

About Heather ™
I have suspeneded my blog site
I may come back to it at a later date
I am sorry that my blogs and site were not appreciated and lacked participation
It just seems like my JH Colleagues have little interest in this format
I have to devote my time and energy where it is appreciated
It seems thats not the case here.
I wish JH and My Colleagues here well...Love and blessings to all
Click Videoplayer Below
This Clip Is From Youtube...Rarely shown on mainstream news
A delightful version of
the real warm loving Hillary,


not the "monster" media portrays
I am not Neocon or Republican, not "liberal but progressive"Rather, I like to say "progressive Independent" and independent of ideology, which really means: I think for myself.



My goal is to vanquish Neocons / Bush from this Land near and far...
To make women wake up, get angry, protest and act!
Aw come on . . . it shouldn't be that hard!......
About Me:
Orientation: ~ Straight
Hometown: ~ New York
Body Type: ~ 6'0" / Slim
Ethnicity: ~ Irish
Zodiac Sign: ~ Aquarian
Smoke/Drink: ~ Yes/No
Children: ~ One Daughgter I Cherish
Occupation: ~

Mom, Healer,Teacher & Work Force Goddess
My Favorite Things:
Shoes: ~ Charles Jordan High Heels
Activities: ~


Mountain Biking, Forest Nature Trails, Gourmet Cooking
Sports: ~ Tennis
People ~ Compassionate, Kind, Respectful
Recent Posts
Menu
Calendar
« March 2017 »
Mon
Tue
Wed
Thu
Fri
Sat
Sun
1
2
3
4
5
6
7
8
9
10
11
12
13
14
15
16
17
18
19
20
21
22
23
24
25
26
27
28
29
30
31
Friends
Links