Thursday, April 19, 2007 - Bush Troop Surge Big Failure, Just Like Its Master!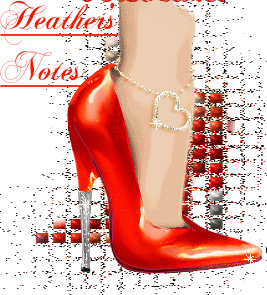 On the day when the congressional Democratic leadership meets at the White House to hear Bush tell them why they should let him run the war without any interference from Congress, four more car bombings in Shiite parts of Baghdad killed nearly 200. Nouri al-Maliki curiously picked today to assert that Iraqis would take countrywide control of their own security by the end of 2007, undermining Bushs insistence that troops be deployed in the country without Iraqi benchmarks or deployment timelines.
The Bush Administration blamed Al Qaeda for the bombings today, which is most certainly true. This doesn't explain why the Bush surge is aimed predominantly at the Mahdi Army and not at Al Qaeda in the Anbar province, as GOP senator John Warner☼ wanted back in January.
In advance of their meeting with Bush today, Democrats pivoted and retracted earlier calls for a supplemental appropriation tied to a withdrawal timeline. Instead they now want an exit strategy from the administration. Bush will ignore this today, and refuse to be specific about winding the war down. Democrats will then have to decide if they want to hold up the supplemental now, or back down and have the big fight this fall with the 2008 defense appropriation bill, which is what I would prefer.
But at least Democrats can now show that they couldnt even get an exit strategy from a White House that wants perpetual war, even when the host country now wants us to step back by the end of 2007. Yeah Reggie, 200 killed in bombings today yours and Bush's troop surge is going great, keep backing a failed president! Ughhhhhhh!!!!!!!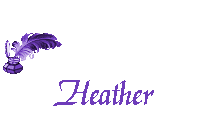 :: Send to a Friend!

About Heather ™
I have suspeneded my blog site
I may come back to it at a later date
I am sorry that my blogs and site were not appreciated and lacked participation
It just seems like my JH Colleagues have little interest in this format
I have to devote my time and energy where it is appreciated
It seems thats not the case here.
I wish JH and My Colleagues here well...Love and blessings to all
Click Videoplayer Below
This Clip Is From Youtube...Rarely shown on mainstream news
A delightful version of
the real warm loving Hillary,


not the "monster" media portrays
I am not Neocon or Republican, not "liberal but progressive"Rather, I like to say "progressive Independent" and independent of ideology, which really means: I think for myself.



My goal is to vanquish Neocons / Bush from this Land near and far...
To make women wake up, get angry, protest and act!
Aw come on . . . it shouldn't be that hard!......
About Me:
Orientation: ~ Straight
Hometown: ~ New York
Body Type: ~ 6'0" / Slim
Ethnicity: ~ Irish
Zodiac Sign: ~ Aquarian
Smoke/Drink: ~ Yes/No
Children: ~ One Daughgter I Cherish
Occupation: ~

Mom, Healer,Teacher & Work Force Goddess
My Favorite Things:
Shoes: ~ Charles Jordan High Heels
Activities: ~


Mountain Biking, Forest Nature Trails, Gourmet Cooking
Sports: ~ Tennis
People ~ Compassionate, Kind, Respectful
Recent Posts
Menu
Calendar
« March 2017 »
Mon
Tue
Wed
Thu
Fri
Sat
Sun
1
2
3
4
5
6
7
8
9
10
11
12
13
14
15
16
17
18
19
20
21
22
23
24
25
26
27
28
29
30
31
Friends
Links