Tuesday, April 24, 2007 - Bush / Neocons Now Tamper With And Assualt Chocolate! Is There No End To This Man
The neocon assualt on chocolate...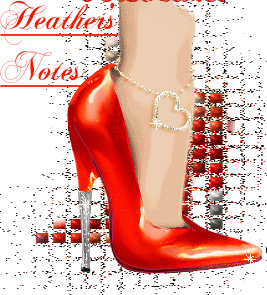 As a lover of chocolate I felt it was important to post this, and to do what I can to keep chocolate in its purest form, its ashame that we have an extremist President in Bush and a neocon administration, that is so damn arrogant that they now need to tamper with chocolate all for big business profit, once again King George and his merry neocon trolls show contempt for the American citizens by allowing the redifinition of ingredients that define chocolate in its purest form. This is just one more reason Bush has given Americans to hold him in contempt and disgust! If only chocolate tampering were an impeachable offense!
The Modesto Bee is warning of a threat to our chocolate:
The federal Food and Drug Administration is proposing to redefine the very essence of chocolate and to allow big manufacturers such as Hershey to sell a bar devoid of a key ingredient " cocoa butter. The butters natural texture could be replaced with inferior alternatives, such as vegetable fats. And consumers would never know.
Chocolatier Gary Guittard said it best: "No one can afford to sit back and eat bonbons while Americas great passion for chocolate is threatened."

For every defender of traditional chocolate, there are powerful proponents who want to replace cocoa butter with vegetable oil: the Chocolate Manufacturers Association, the Grocery Manufacturers Association and the Snack Food Association. These industry titans have filed a "citizens petition" to the FDA, as the Los Angeles Times recently reported, as if there were some groundswell in society to water down chocolate.

At the moment, chocolate requires two basic ingredients" cocoa and cocoa butter. Cocoa provides much of the flavor; cocoa butter, the texture. So if, say, Hershey wanted to make a chocolate bar without cocoa butter, it can under todays rules. The product has to be labeled "chocolate flavored" (for it still has the cocoa in it) rather than "chocolate." That gives the consumer a signal that something less than chocolate lies beneath the wrapping. To help defend chocolate, visit www.dontmesswithourchocolate.com and learn how to submit feedback to the FDA.

Just one more thing that Bush and his gremlin like mischevious little extremist neocon trolls have figured out how to destroy in the name of profits for big business. Chocolate lovers UNITE and fight this Bush chocolate heresy! What will be the next Bush / Neocon motto? "Let them eat cake so long as its not chocolate" Marie Antoinette must be laughing in her grave. she was executed by guillotine at the height of the French Revolution in 1793, for the crime of treason. The Bush Monarchy better be careful, history sometimes has its own history of repeating itself. I guess the corporate welfare route for Hersheys was unacceptable so they decided to tamper with chocolate ingredients. Bush always said he was the "decider" now he has decided no more cocoa butter in chocolate for you! Bush has always used the phrase "oceans no longer protect us" My question is, who is going to protect America from him?

Ughhhhhhhh I'm so disgusted!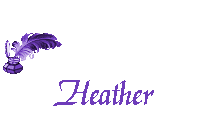 :: Send to a Friend!

About Heather ™
I have suspeneded my blog site
I may come back to it at a later date
I am sorry that my blogs and site were not appreciated and lacked participation
It just seems like my JH Colleagues have little interest in this format
I have to devote my time and energy where it is appreciated
It seems thats not the case here.
I wish JH and My Colleagues here well...Love and blessings to all
Click Videoplayer Below
This Clip Is From Youtube...Rarely shown on mainstream news
A delightful version of
the real warm loving Hillary,


not the "monster" media portrays
I am not Neocon or Republican, not "liberal but progressive"Rather, I like to say "progressive Independent" and independent of ideology, which really means: I think for myself.



My goal is to vanquish Neocons / Bush from this Land near and far...
To make women wake up, get angry, protest and act!
Aw come on . . . it shouldn't be that hard!......
About Me:
Orientation: ~ Straight
Hometown: ~ New York
Body Type: ~ 6'0" / Slim
Ethnicity: ~ Irish
Zodiac Sign: ~ Aquarian
Smoke/Drink: ~ Yes/No
Children: ~ One Daughgter I Cherish
Occupation: ~

Mom, Healer,Teacher & Work Force Goddess
My Favorite Things:
Shoes: ~ Charles Jordan High Heels
Activities: ~


Mountain Biking, Forest Nature Trails, Gourmet Cooking
Sports: ~ Tennis
People ~ Compassionate, Kind, Respectful
Recent Posts
Menu
Calendar
« March 2017 »
Mon
Tue
Wed
Thu
Fri
Sat
Sun
1
2
3
4
5
6
7
8
9
10
11
12
13
14
15
16
17
18
19
20
21
22
23
24
25
26
27
28
29
30
31
Friends
Links