7/9/2009 - White Cats
We are all familiar with black cat superstition and stigma, but what of white cats? Much like black cats they have their own superstition though perhaps lesser known. The white cat is associated with the fairy folk and thus considered to be an animal of luck and fortune. If you happen upon a white cat or happen to own yourself, you should stroke his head three times and wish a blessing upon it, it is particularly good if you make the cat purr.

After your granted blessing to the cat, wish out loud three times that beauty, strength, and health attend you. Then place a white ribbon around your pillow. Your confidence should be at an all time high for weeks after this and you should indeed witness a renewed bloom in your appearance.
Comments (0) :: Permanent Link
3/10/2009 - Four-Leaf Clover and Love
If you find a four leaf clover while on your way to meet your love your love will blossom and your lover prove true
If you are single but you come acorss a four leaf clover by chance, pluck it and at once close your eyes asking for the blessing of a happy heart
If you want to find out how someone you like feels about you, write his or her name on paper and sealt it in an enveleope with a four leaf clover. Within four days or four weeks you will have a declaration one way or the other.
If you want simply to be lucky in love touch a four leaf clover to the thrid eye around from the top going clockwise as this leaf is dedicated to love.
Comments (1) :: Permanent Link
10/27/2008 - Wishbone for love
I am sure most of us are familair with the old wishbone game to make a wish. But if your wish concerns love do the following.
If you get the wishbone, also called "merry-thought" place it upon your nose like eyeglasses and close your eyes thinking of your sweetheart. Let it shake off, and then split the bone with another.
If you get the biggist peice your wish is well on the way to coming true and your love being everything you hope for. And the wisbone should be bond with blue and pink ribbon and put away for safekeeping.
The shorter piece you should request back from the one who drew it and give it to your love.
Comments (0) :: Permanent Link
9/17/2008 - Feather for Fortune

If you pass a feather on the grass, stop and left it without a sound. Push it into the soil where it lies, and push a tiny coin (like a penny) undeneath it, for fairy treasure. In exchange the faries will favor you for your kindness with treasure of your own.
Comments (0) :: Permanent Link
9/11/2008 - Thimble for luck
The thimble was once regaurded as a powerful sign of luck, which may be one of the reasons why porcerlain thimbles as souvenirs from places visisted. If someone gives you a thimble place it on every finger in turn and say:
All my fingers yeild good work
in my hands you sit for luck
Keep it safe and ask it for a "turn for luck" on days when life becomes a little too stressful.
Comments (0) :: Permanent Link
7/7/2008 - Old Wives Tale

If you are in the company of two pregnant women and you want to aviod getting pregnant, slap your backside three times.
Comments (0) :: Permanent Link
6/25/2008 - The Funny Bone
Most of us are familiar with the discomfort of hitting your elbow. But in days past it was acutally considered a lucky gesture.
To try and take your mind from the pain, and to turn this unfornatuate event around to your advantage, for good luck next time you bang your elbow knock the other one lightly and say:
To this elbow I do no harm
for happiness is now in the crook of my arm
Gript both elbows in oppisite hands and smile or laugh out loud.
Before the day is done at least two things should occur that make you smile.
Comments (0) :: Permanent Link
5/13/2008 - Spider's Web

If you are walking and come acorss a spider's web or if one is spun near your threshold. Do not remove it, these are very lucky symbols, but make a wish at once for anything you to wish for.
Comments (0) :: Permanent Link
5/7/2008 - White Rabbit
Though rabbits or hares are not universally seen as lucky becasue of thier association with witches, these little creatures will bring you luck of you ask nicely.
When you spot a white rabbit or hare, blow the creature a kiss and say:
Messenger of the Lady Moon
Grant me luck this afternoon
Wish carefully, you have but one chance, and it may be for anything, but use your wish wisely.
Comments (0) :: Permanent Link
4/17/2008 - Mirror Mirror
Mirros have a habbit of being associated with bringers of bad luck, though many are familair with the superstion revolving around breaking a mirror. Here is one of another sort.
Here is another superstion which is focused around the mirror, or glass.
On the night you meet someone special aviod looking at the moon refelected in a glass or mirror to aviod bringing ill luck upon the blossoming romance
Comments (0) :: Permanent Link
4/14/2008 - Wish Upon A Bird
The most popular and prevelant superstions envolve a wide varity of ways to ask for wishes. And here is one quite appropriate for springtime.
Bluebirds are so famous they have been given the name bluebird of happiness. The robin has been assocaited with the same signs of cheefullness and joy (Bluebirds and Robins are in the same family).
Seeing a bluebird you should immdiately make a wish. It must be something inselfish and not depend upon the actions of another person. As the bird flies off, see your wishe ascending. Wish hard and steadily increasing happiness and release from strains.
Wheather you see a bluebird or a robin, if you see the bird again within a few days in exzazctly the same place, your wish will certainly be granted.
Comments (0) :: Permanent Link
8/23/2007 - Good Luck and Cats
I have already posted some of the more common supersitions which surround cats, so here are a few others I had come acorss, I rather like these, becasue they shed the cat in a more posistive light then many other well known superstions reguarding cats.
A cat of three colors is extremely lucky and will keep a house from harm, while a smutty-nosed cat will bring wealth to its companions.
Storking a cats tail nine times grants good luck at cards.
And just sharing your home with cats will bring you many blessings.
Comments (0) :: Permanent Link
5/29/2007 - The Comb
On doing some reaserch on Banshees I came acorss a new superstion I have not previously heard before, but I found it of interest and thought it was worth sharing.
If you ever see a comb lying on the ground in Ireland, you must never pick it up, or the banshees (or mermaids - stories vary), having placed it there to lure unsuspecting humans, will spirit such gullible humans away.
One thing that is intresting about this, is that in the original, the Grimms Brother, version of the Snow White story, the comb was one of the many gifts that the Step Mother had tried to give to Snow White to kill her. In the Disny modified version there is only the apple, but in the origional there were a seris of gifts. One in which was a comb which was posioned I beleive. It has been a while sense I read the story.
Comments (0) :: Permanent Link
3/16/2007 - Cats stealing breath
Well I got the idea to talk about the old superstition of cats stealing the breath of sleaping infants from something I read in another blog, now I have heard this one before of course, it is faily common, but I did not know much more about it then that, so I decided to try and research a little more of the history behind, though I could not find one solid source for what it came from, I have found several different possible theories for how it could have gotteon started, ranging from Christain preists using it as a ploy to further demonize Paganisim, becasue cats have always had a strong assocation with pagans dating all the way back to thier divine status in ancient Egypt to thier rather common association to witches. To the idea that the cats were attractcted to milk residue left upon the babies lips and it appeared to women of the 17th century that the cats were sucking the breath out of the babies, and the idea that the cats sought to harm the infants because they were jealous, and the idea that the rumor might have been started up from rare incidents of a cat laying upon a sliping childs face and unintionally causing the infant to suffocate, and the incident then being transformed into this myth of cats stealing the breath away.
Comments (1) :: Permanent Link
3/7/2007 - Doors
Well I have not done one of these in a while, and here is one I came acorss that I was not previeously famillar with
When there is a thunderstorm, open your door and a window and make a strong wigh for better luck in the next few days. Wait untill the rain has poured down, then whip up as much mental energy as you can, attaching it to any affairs that are dragging and making you unhappy. When the storm has stopped raging , close teh door, but later bring in something green from the garden, or gfrom a potted plant that is still wet. By the time it dries, your luck will have taken a turn for the better.
Comments (0) :: Permanent Link
10/24/2006 - Wishbone
Well the wishbone supersition is one that many of us were probaly told as a child and made for a fun game when one was lucky enough to find a wishbone. Most of us probaly heard that if you should find a wishbone, you and another should each take one end of it and make a wish and pull, and if you get the bigger half then your wish will come true, well here is another I have come acorss that might not be as common.
When you get a wishbone, don't break it with another if it is general happiness you seek. Wash it and rinse it, then let it dry in sugar for three days. Place it in a jar with more sugar and tie the jar with a pink ribbon. Wish for happiness and joy during your lifetime. Place the jar up on a very high shelf. Matters of many sorts will now flow more sweetly.
Comments (2) :: Permanent Link
10/13/2006 - Firday the 13
Well it should be no surprsie what my topic is for today. Perhaps one of our most infamous of superstions and one in which near all of us are famillar with. The dreaded Friday the 13th, a day in which some of us still fear and try to aviod. To others it is but another day, and now to some it is a day that is looked forward, perhaps for little other reason then becasue the rest of society holds it as unlucky thier are those that embrace as as a way to show thier non-conformist beleifs. I do have to admit that even sense I was a child I had always been in the class of looking forward to Friday the 13th.
But how has it gotten such a bad rap? Well I thought I would do some reaserach into that, and well first you cannot try and evaulaute Friday the 13th which out looking at the number 13 itself which is considered to be on its own an unluky number. Though it cannot be tracked back to exzactly why this is an unlucky number. It has been considered unlucky by many different ancient cultures and there are many different therories behind the origins of fear of this number. Some dating back to the Egyptians, some envolving Christinanity.
So how did Friday get singled out in being particuarly unlucky in combination with this number, when there is a 13th of something every month?
Well it cannot really be tracked back to one sorce. Some track it back to stories in Norse Myth, others to Christainty, some theories suggest that is is becasue Friday in many anceint cultures on its own has been considered unlucky and so the combination of an unlucky day with an unlucky number is considered doubly unlucky. Some therories link it to the Knights of Templar.
Whatever the ture orgins, if there is a true orgin, the idea of Friday the 13 still holds sway and grip today, and has been an imporant and influencial figure throughout history reguardless of beleif.
Comments (0) :: Permanent Link
10/9/2006 - Breaking Mirrors
I am sure many of us has heared that if you break a mirror it will bring 7 years bad luck
Now with all the mystisim that has surrounded mirrors, and the common Pagan beleif that mirrors do act as portals into other worlds, or different relams, and that they aree windows into the spritual world it is no wonder that there should be some consequence for breaking one, but I was driven to do a bit of reasearch on this supersition, as I wondered just who it was decipered that it would be precisiely 7 years of bad luck to come from breaking one, and this is what I discovered.
The 7 years bad luck penality came from the Roman belief that a mans body was phsyicaly rejuvinated evry 7 years, in essence, becoming a new man and so for the effects of the bad luck to wear off you had to wait untill you were "reborn"
One ward against the evil of breaking a mirror and to try and prevent the curse of the bad luck to fall upon you is to remove the mirror from the house, or building in which it was broken and bury it.
Comments (2) :: Permanent Link
10/5/2006 - The Sneeze
I have not done one of these in a while and I thought it was time for a new one. Here is one that is perhaps one of the most well known and universally practiced of all supersitions. Something that perhaps we no longer even see as supersition anymore for it has been elevataed to a whole new level and is not considered to rank among simple polite manners. It is something I am sure all of us have done without even thinking about it, it has become such a natural act.
Yes I am talking about saying God bless you, God bless, bless you, Gazoontite when another person sneezes. How is it this act has earned some speical blessing when there certaintly nothing to say when soemone coughs or gets the case of the hiccups etc..
Well there are a couple different stories behind this little phenomen that has become so ingrained in society. Some say it is becasue people use to belive that when you sneezed it meant that your soul was trying to escape your body, and you had to bless them in order to make sure thier soul does not escape.
Another beleif is that it is said that during the time of the black death sneeizing was one of the first signs of the plauge and so people would say God bless when they heard someone sneeze becasue they figured that they were on the road to death and that only God could save them at that point.
Comments (0) :: Permanent Link
9/14/2006 - Walking Under Ladders
Here is one of your well known and classic supersitions which I am sure most of us are familliar with and particuarly heard when we were kids. I thought I would talk about it today sense it did come up.
The idea that walking under a ladder is bad luck, now this is another of the ones in which you can see where there is some practicality behind it. As if could be unsafe to walk under a lader partiuraly if it was one in use.
This is one of the superstitions that I never really tought much of and just thought was silly and never could cliam any real beleif in it, and genreally tended to disreagurd it, but then today, perhaps simply becasue this month had a rocky start of my, or duing theses posts put it more subconciously in mind, but we are having the rook on the house worked on, and I had to go outside, and then I was comming back, there was a ladder that the workers were using propped against the house, and for a moment I almost passed right under it as that was the more direct route to the door, but something made me pause and walk around it instead.
Comments (0) :: Permanent Link
About Me
I have looked deep into the abyss and it looked back, and then I think it may have winked I am My will be done as within so without Amen Amun Amin Amon



Chapters
Links
?
Home
?
View my profile
?
Archives
?
Friends
?
Email Me
?
My Wall



?
Babylonian Magick
?
Forms of Divination
?
Magickal Technique
?
Behold the Mystery
?
Spiral Nature
?
Animal Spirits
?
The Old Path
?
Cardoza
?
Enochain
?
Old Ones Sanctuary
?
Ludwigs Tower
?
A Mondern Herbal
?
Alphabetical Herbal Reference
?
Druidism Guide
?
SIDDHIS: Supernormal Perceptual States
?
Reiki
?
Reading the Runes
?
Chaos Matrix
?
Symbols of Magick
?
Symbols of Alchemy
?
Pagan Personals
?
Aura Infomation
?
Encylopedia Mythica
?
Beyond the Mystery
?
Radical Pagan
?
The Mystics Dream
?
Pagan Books for Children
Friends
? DAWNIE
? silver_melusine
? Silver Wind
? Dutchboy
? Starr
? Tarot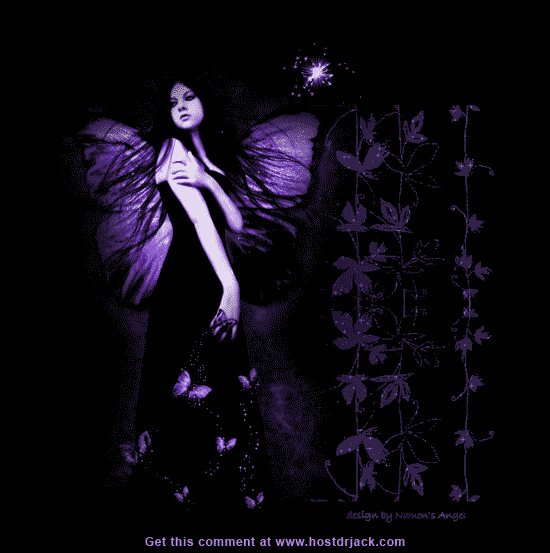 ;" border="0";/



Visit www.hostdrjack.com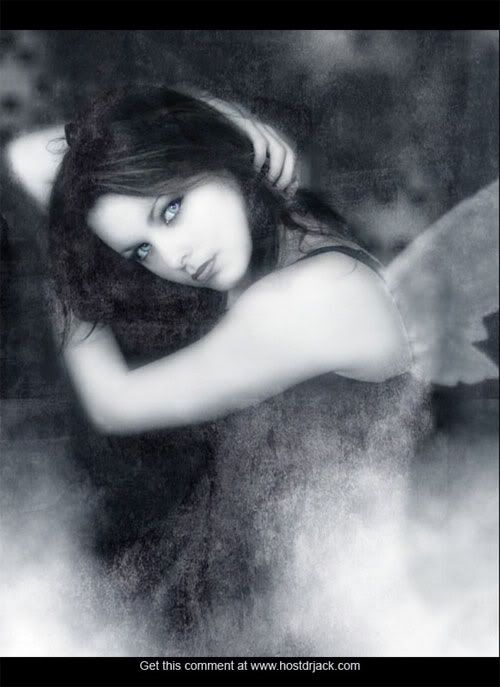 www.hostdrjack.com

Visit www.hostdrjack.com