6/26/2008 - Strengthen Your Relationship

If you feel the bond in your relatinship starting to weaken you can help protect the relationship and remind your love of your essence. But remeber this will only work if it truly was meant to be. You cannot hold onto something that is not there, but if the love between you still remains, but something has but a strain or distance between you, this can bring you back together again.

Make your lover a strong cup of coffee or tea and add some of your nail filings to the drink to remind him of your essensce. It can be a very potent spell if it is done with proper motivation.
Comments (0) :: Permanent Link
6/26/2008 - Peony of Luck and Happiness

Peonies can help counter bad luck and bring happiness. If you feel luck has turned against you, or you have been through a period of depression and unhappiness here is how you can release the negativity.

Buy a bunch of peonies or pluck one from your yard, or if there are any growing wildly around you. Sleep with the flowers next to you one whole night. Before you get out of bed, imagine a great weight lifting from you and look at the peony.

Take the flower to a bridge or if you can manage go out on a boat with the flower. The peony has great influence in placating unhappy emotions symbolized by water. Let the flower fall into the water and see your bad luck falling away with it.

Always buy peonies when they are in season or grow them for luck.
Comments (0) :: Permanent Link
6/25/2008 - The Funny Bone
Most of us are familiar with the discomfort of hitting your elbow. But in days past it was acutally considered a lucky gesture.
To try and take your mind from the pain, and to turn this unfornatuate event around to your advantage, for good luck next time you bang your elbow knock the other one lightly and say:
To this elbow I do no harm
for happiness is now in the crook of my arm
Gript both elbows in oppisite hands and smile or laugh out loud.
Before the day is done at least two things should occur that make you smile.
Comments (0) :: Permanent Link
6/16/2008 - Healing a Wounded Heart

For those who have been disappointed in love this spell will heal the wounds of past mistakes and prepare the ground for a new beginning in your love life.

You will need: Pansy seeds, a small terracotta pot; earth and a small trowel; paper with your name written on it, some of your nail filing.

The pansy has long been the favorite of those whose hearts need healing. Grow yours to put sorrow behind you and prepare for a happier future.

This spell is best preformed on Valentines Day, May Day, Midsumer Day (June 21 or 24) or Lammas (August 1).

Plant your seeds lovingly on one of the days mentioned above. Place the paper with your name on it at the botoom of the pot and cover it with the earth/soil. Than scatter your nail filings with the planted seeds and water the seeds.

Tend to your plant with care and when the first flower blooms, pick it on a wanning moon and press it in a faveorite book of love poetry, or, a faveorite romance. Keept it with you always to attract love.

Choose a mainly yellow flower if you want an intellectual mach, rich purple if you seek passion, or soft blue if you long for a love that is simple yet true.
Comments (0) :: Permanent Link
6/16/2008 - Midsummer's Eve Love Divination

Place all the letters of the alphabet on individual peices of paper face downwards in a basin of water before you go to bed on Midsummer's Eve (June 24). The Letter or letters that turn over during the night will be the initials of your true love/wife/husband.
Comments (0) :: Permanent Link
6/10/2008 - Rosemary Bath
If you feel the passion is starting to fade within your relationship. If your partner comes home stressed from work, or has anxieites and worries that are affectinve your sex life, and if he claims headaches caused by work or stress, here is a way you can help cure him of that and get things back on track.
Rosemary is an excellent tonic for those suffering nervous disorders, anxiety, or stress. So a bath with rosemary oil added to the water can go a long way to heal his headache the next time he claims he has one when you have other ideas.
Comments (0) :: Permanent Link
6/6/2008 - Aphrodite's Oil
This varriation on the love potion which is a blend of oils to make up your own original perfume can be used to cure the wanning libido. If you feel that the passion in your relationship is starting to go out, this is a way to get his attention again.
On a Firday night, best done on a full moon, blend your own scent by choosing your faveorite three of the following oils: lavender, rose, ylang ylang, tuberose ( expensive, but very potent), gardenia, or jasmine.
Add the three oils you choose into 25ml of almond oil, add up to 10 drops total (your choice of proportion) and add 1 drop of musk oil at the end.
Wear the perfume between your breasts and behind your knees and watch the extraddinary effect it will have on your partner.
Comments (0) :: Permanent Link
5/29/2008 - Red Candle of Love

To be done on a Friday, preferably during the new moon phase, this spell uses the color red, which can be seen as the color both of action and love, in order to get an indert romance moving toward the altar.

You will need: A lock of your lover's hair, a bowl of the herb yarrow; a red candle; any peice of jewlary given to your by your loved one.

On the chosen Friday place the lock of your love's hair into a bowl of yarrow which is an extremely potent herb in magick with a very soothing fragrance. Bow your head and ask for earnest love. Ask that if this relationship be not destined for growth and future happiness, that it reavel itself thus, allowing you to find a sutibale partner with whom to settle.

Now light the candle and pass the jewel through the space above the flame. Repeat:

Amor gignit amorem

Let the candle burn down, often repeating these words, and keep the candle, bowl, jewel, hair, and yarrow in proximity to each other for a month.

Thereafter things should either move forward, or it will be revelaed if the relationship is not destined for thus.

Comments (0) :: Permanent Link
5/20/2008 - Red Cabbage of Love
The red cabbage produced a beautiful star when cut acorss which offers a sacred place to treasure up the names of two people who love each other, for they will prosper together.
You will need: a small red cabbage, the names and photographs of you and your beloved.
Best done when the moon is full.
Cut through the cabbage to reveal the star in its heart. Place the names and pictures of the two of you in the cabbage and replace the havles saying:
[Name of loved one], Love me little and love me long that we may grow together strong.
Secure the cabbage with foil or plastic wrap and take it to the full moon, holding it high, you repeat the rhyme above.
Now put it away for safety in the fridge for a week, and then transfer it to the ground.
Your relationship will prosper.
Comments (0) :: Permanent Link
5/19/2008 - Love Knot

To make an existing relationship more steadfast, or even nudge it towrd the altar cut a few strands of your hair and tie three knots in them and say your loved ones name three times as you are tying the knots.

Slip the knotted lock into your sweethearts pocket or shoe and for the next 24 hours say very little to your lover of if it can be achieved without seeming rude or snubbing, say nothing at all. Smile with your eyes you your lovers eyes.

Within a month the love bond should strengthen and your wish for betrothal may be granted in a year.

Comments (0) :: Permanent Link
5/14/2008 - Four-leafed Clover

The four-leaf clover is an age old and one of the most well known charms of good luck.

Traditionally the four leaves were divided into fame, wealth, love, and glorious health. Address the fourth leaf (counting clockwise from the top) if you are hoping for healthy life and beauty.

On finding a four-leaf clover, stroke the last leaf of the four, then tough your brow and your heart say:

This fairy flower will cheer my heart, and give me power o'er beauty's art.

Once again breathing in the green of the clover; imagine it deepening your senses and warming your heart and health.

Treasure it always if you want your health and radiance to grow.

Comments (0) :: Permanent Link
5/13/2008 - Spider's Web

If you are walking and come acorss a spider's web or if one is spun near your threshold. Do not remove it, these are very lucky symbols, but make a wish at once for anything you to wish for.
Comments (0) :: Permanent Link
5/9/2008 - Fairy Loaves

Beautiful fossils turned over on the seacoast or on the grounds of your home are a good omen, called fairy loaves.

If you are lucky enough to find one lift the stone and instantly say thank you. Standing where you are, turn three times on the spot, clockwise.

Take it home and clean it as though it was treasure. Place it on a mantleplace or on top of your stove. While it remains in your home, you should never want for bread. Caress it from time to time, when your luck could do with a boost.

But do not leave it outside, that would abuse fairy hopitality.
Comments (0) :: Permanent Link
5/9/2008 - To Prevent Hair Loss

Prepare a tonic of 50g nasturtium leaves, seeds, and flowers; 25g nettle eleaves; to table spoons marigold flowers; two tablespoons lavender flowers; four sprigs of rosemary; and a handful of oak leaves.

Macertate (steep) all for a month in 600ml of alcohol. Sieve three times, and use twice a week as a pre-shampoo treatment, leaving it on for at least 20 min.
Comments (0) :: Permanent Link
5/7/2008 - White Rabbit
Though rabbits or hares are not universally seen as lucky becasue of thier association with witches, these little creatures will bring you luck of you ask nicely.
When you spot a white rabbit or hare, blow the creature a kiss and say:
Messenger of the Lady Moon
Grant me luck this afternoon
Wish carefully, you have but one chance, and it may be for anything, but use your wish wisely.
Comments (0) :: Permanent Link
5/7/2008 - Renweing the bond after a lovers quarrel

Salt is a powerful ingrediant in magick and can serve many different uses, it can be potent for use for lovers who have had a recent quarrel.

Take some crystal salt flakes and burn them in a candle flame or on a fire. Say out loud the name of the one you love and repeat the words:

Salt, salt, I place thee in fire
and may he (or she) who has bewitched me
make me now his (or her) hearts desire

Look into the flames for the face of your love and send a powerful message of love through the salty ether.

When you next see your lover, put a flake of salt from the same source on his or her tounge very playfully: the bond will now be tired and all previous tears dried.
Comments (0) :: Permanent Link
4/29/2008 - To Aid Conception

The indigredients in this spell have a long connection of use in aiding fertility and are excellent for female harmones.

You will need: fresh flat-leaved parsley; cucumbers; lettuce; fennel bulb; sunflower seeds; pine nuts, hazlenuts and walnuts; fresh basil leaves.

From the moment you decide you wish to become pregnant, include these ingredients in a daily salad, together with whatever other ingredients you fancy. At the same time, start growing some parsely in your garden or on your windowsill, and pat the earth around it each day asking for the blessing of Mother Earth.

This can be a very effective ritual
Comments (0) :: Permanent Link
4/29/2008 - Lilac of Happiness
Secure freshly cut white lilac flowers with a purple ribbon and place them in a vase on a windowsill. Place your name, written on a small slip of paper, under the vase. Inhale the powerfule scent and close your eyes: make a wish for happiness and joy.
Carry a card or picture of some fairy folk around for a few days, while the lilack lasts in the vase (It usually fades after just three or four days) and you should have cause for some serious happiness within this time.
Thank the fariries by leaving a bell outdoors for them tto play with.
Comments (0) :: Permanent Link
4/25/2008 - Wish Upon A Stone

After the rain has fallen, if you happen to live near a natural formation of rocks choose among them a faveorite stone. If not you may choose a faveorite rock within your garden or yard. Or use a personal crystal, go to the stone and touch it. Thank the earth for the beautiful things within it and kiss the stone and make a wish.

At 8pm that night light a candle and write a little prayer for luck or happiness on a slip of paper, which you should tuck under the candle. Think again of the stone and make your wish outloud

Touch the stone once again the next day and your wish for joy will soon be fullfilled.
Comments (0) :: Permanent Link
4/24/2008 - Myrtle of Happiness

If you are on the trail of love and beauty you should have a myrtle plant, either planted in your yard or within a pot.

Here is how you can urge the myrtle to bring you on going happiness:

When your myrtle is in flower in a pot, windowbox or in your yard, water it daily with an acorn or a whole nutmeg in the watering can. Caress the flowers very gentle with both hands and release the powerful aroma of the plant.

Take a flowering stem and wear it somewhere upon you for any day during the flowering period that you want special luch and happiness to follow you.

Comments (0) :: Permanent Link
About Me
I have looked deep into the abyss and it looked back, and then I think it may have winked I am My will be done as within so without Amen Amun Amin Amon



Chapters
Links
?
Home
?
View my profile
?
Archives
?
Friends
?
Email Me
?
My Wall



?
Babylonian Magick
?
Forms of Divination
?
Magickal Technique
?
Behold the Mystery
?
Spiral Nature
?
Animal Spirits
?
The Old Path
?
Cardoza
?
Enochain
?
Old Ones Sanctuary
?
Ludwigs Tower
?
A Mondern Herbal
?
Alphabetical Herbal Reference
?
Druidism Guide
?
SIDDHIS: Supernormal Perceptual States
?
Reiki
?
Reading the Runes
?
Chaos Matrix
?
Symbols of Magick
?
Symbols of Alchemy
?
Pagan Personals
?
Aura Infomation
?
Encylopedia Mythica
?
Beyond the Mystery
?
Radical Pagan
?
The Mystics Dream
?
Pagan Books for Children
Friends
? DAWNIE
? silver_melusine
? Silver Wind
? Dutchboy
? Starr
? Tarot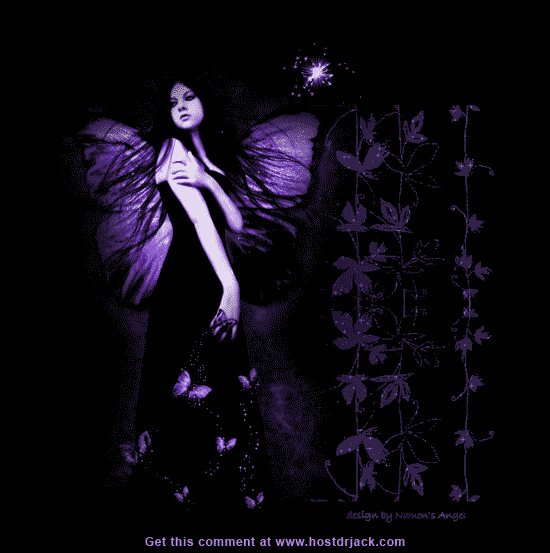 ;" border="0";/



Visit www.hostdrjack.com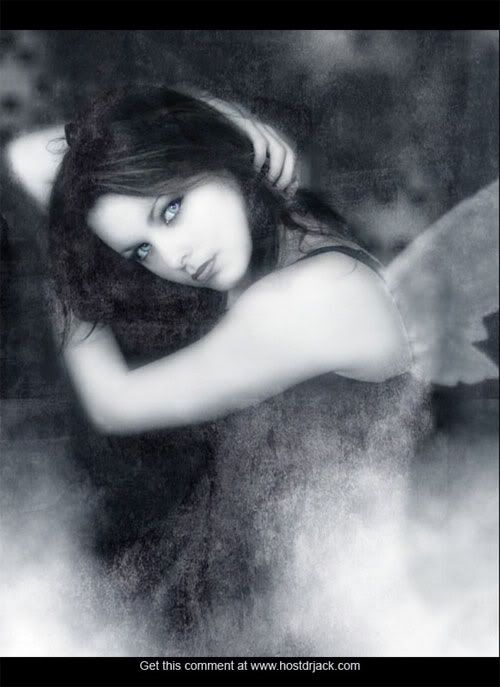 www.hostdrjack.com

Visit www.hostdrjack.com